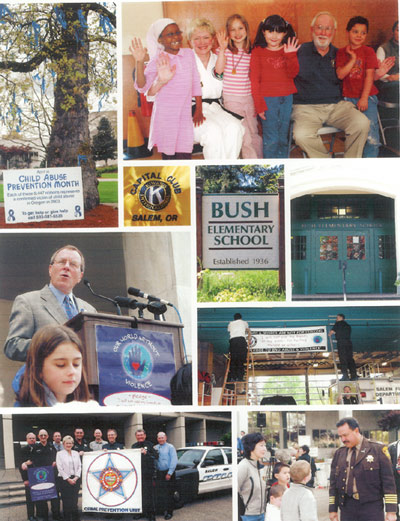 2004/2005 Walker Middle School Peer Helpers of Salem, Oregon
partnered with Hands & Words Are Not For Hurting Project to teach over 300 preschoolers about abuse and violence prevention. The young children that attend 6 Salem preschools learned to value themselves and to be kind to others while the teens learned to be positive role models.
The Peer Helpers also lead Oregon Governor Kulongoski and other guests in the Hand & Words Are Not For Hurting Pledge at the April 2005 Child Abuse Prevention Rally held on the steps of the courthouse in Oregon's capitol city.
"Kids' pledge is wedge against violence" (Oct. 17, 2005)
"Community can put an end to child abuse" (April 06, 2005)