Gordon L. Willson Elementary School — Baraboo, Wisconsin
"The Positive Behavior Interventions and Supports (PBIS) team at Gordon L. Willson Elementary School felt that having the students take this pledge will act as a reminder of how important it is to treat everyone with kindness."
— Baraboo School District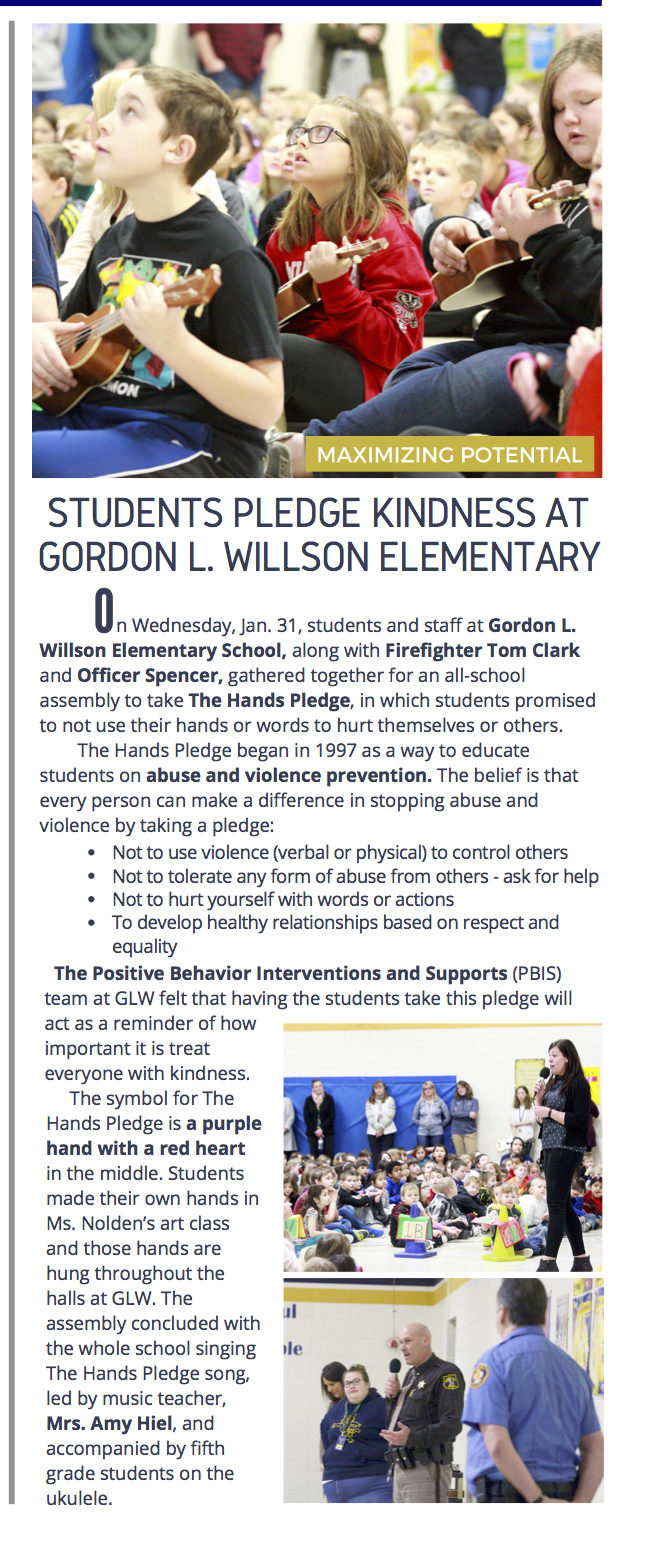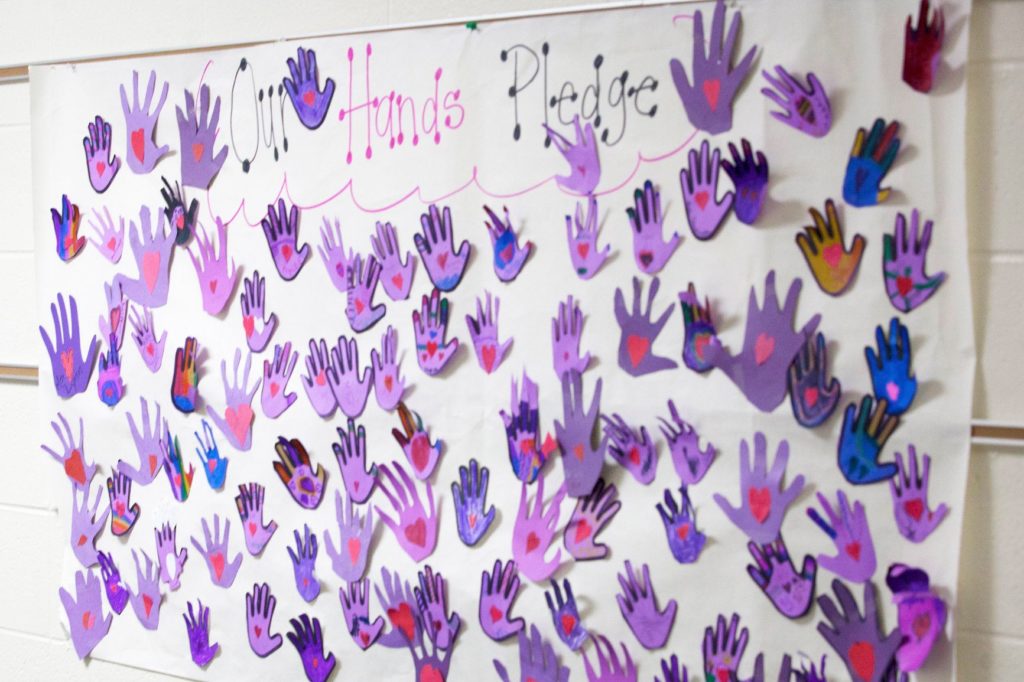 ♥
The students at Gordon L Wilson Elementary took the Purple Hands Pledge™ during an all-school assembly, led by the 2019-20 GLW Student Council.
♥
Student Council members were selected to explain what it means to take a pledge, citing examples such as the pledge that law enforcement officers take to keep others safe.
♥
The Purple Hands Pledge™ states "I Will Not Use My Hands Or My Words For Hurting Myself Or Others."®
♥
  The students at GLW will continue to take this Pledge throughout the school year!