Judson Middle School — Salem, Oregon
"Our Hands and our Words can change our world. With our Hands, we can connect, comfort, and create. We can use our Hands and our Words to build up or break down. This performance is a celebration of the choice we are given to use our Hands and Words to heal or hurt." — Judson Middle School, Drama
Tom Hewitt, Drama Teacher, Eileen Taylor, Staff, and the Cast of "Hands"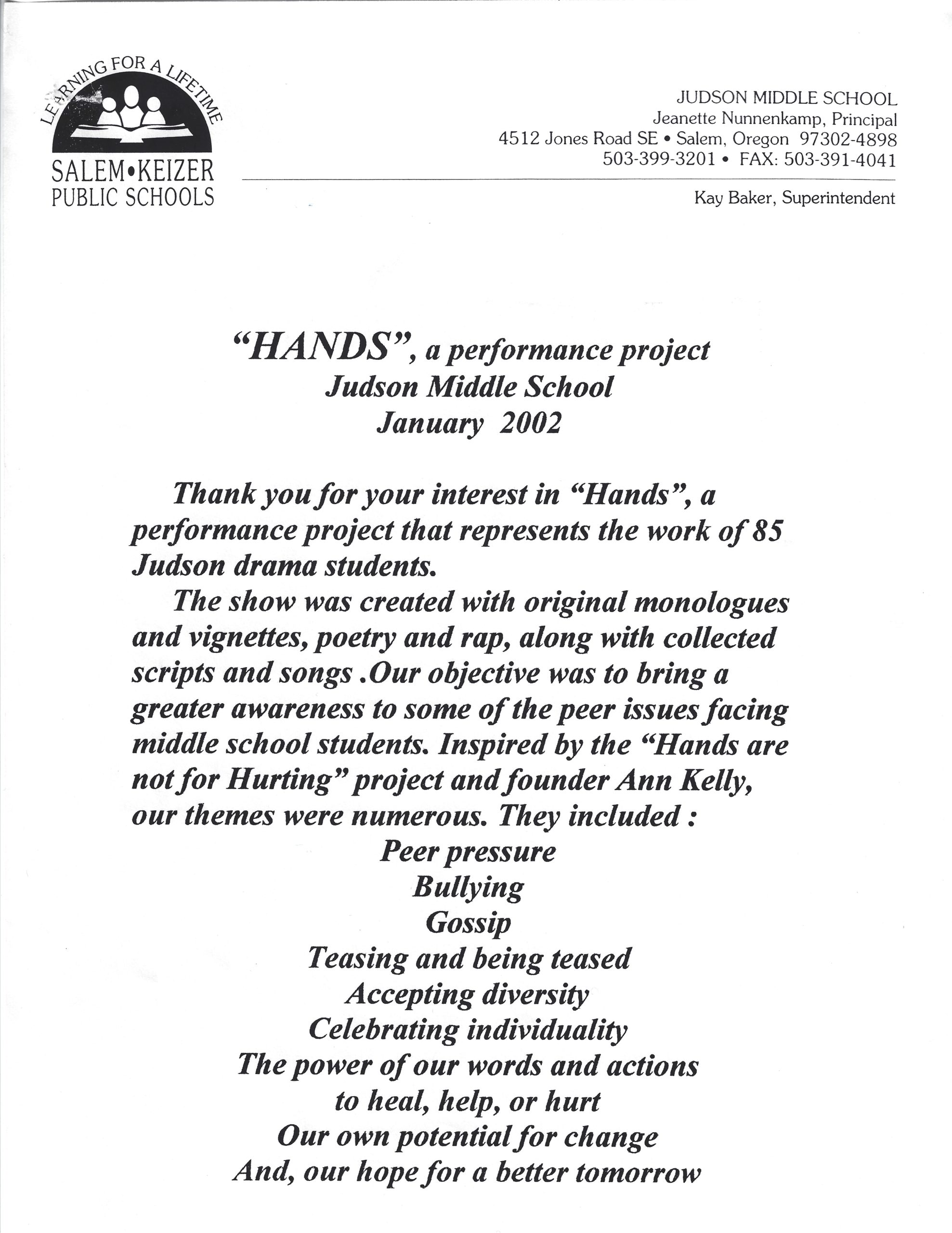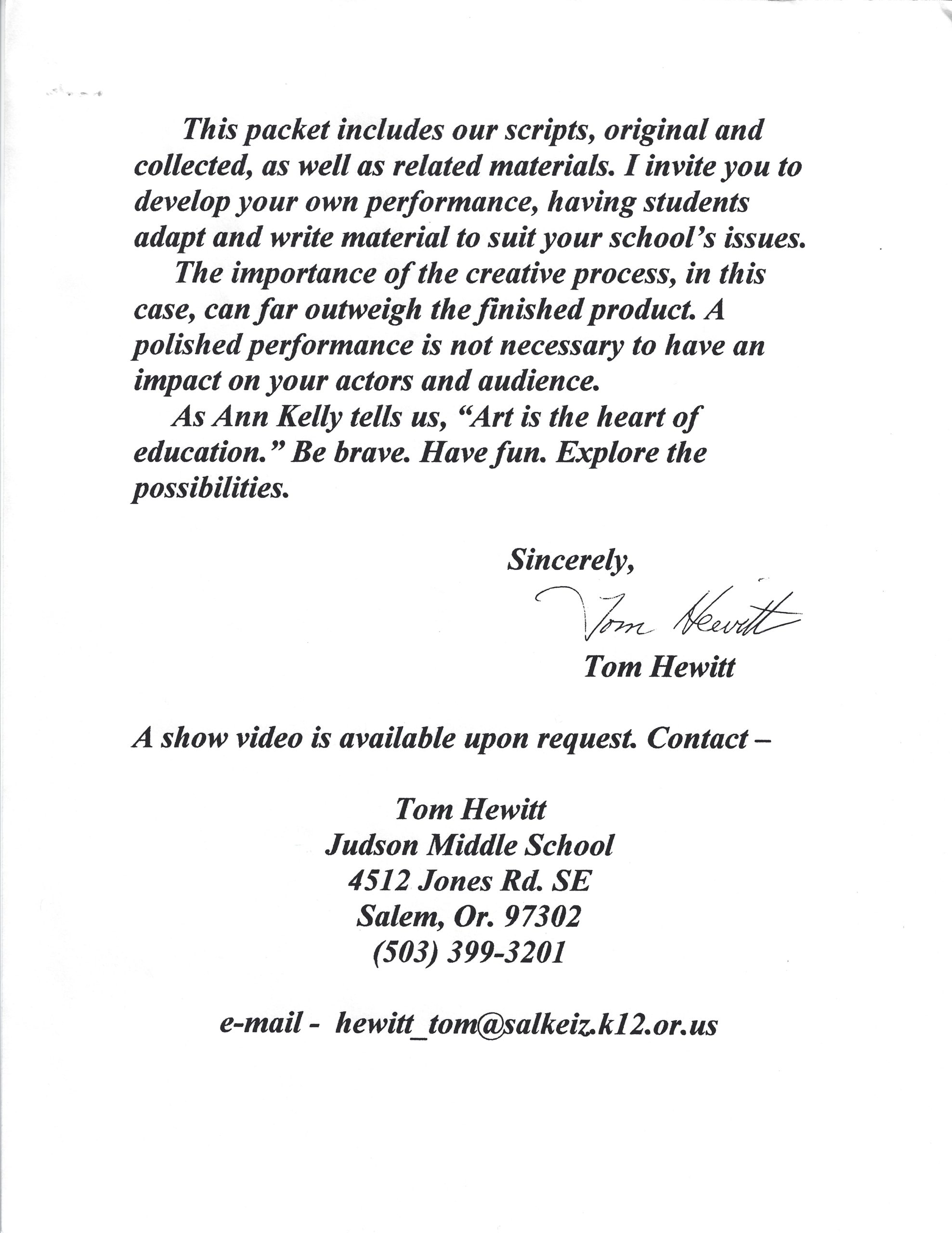 "Tonight we've tried to portray our feelings and our fears, our challenges, and our choices. We can use our Hands and our Words to help or to harm.  As a nation, we face the same choices, but it starts with each one of us. Peace really is in our Hands." — Tom Hewitt, Judson Middle School
"It's caused a lot of discussions about what really happens in school."
"The process of this show has been real different  than anything I've done before."
"They really have a grasp on the fact that this isn't entertainment theatre. It's theatre with a message."
"It makes you think to watch your actions. If you find yourself saying something mean, catch yourself."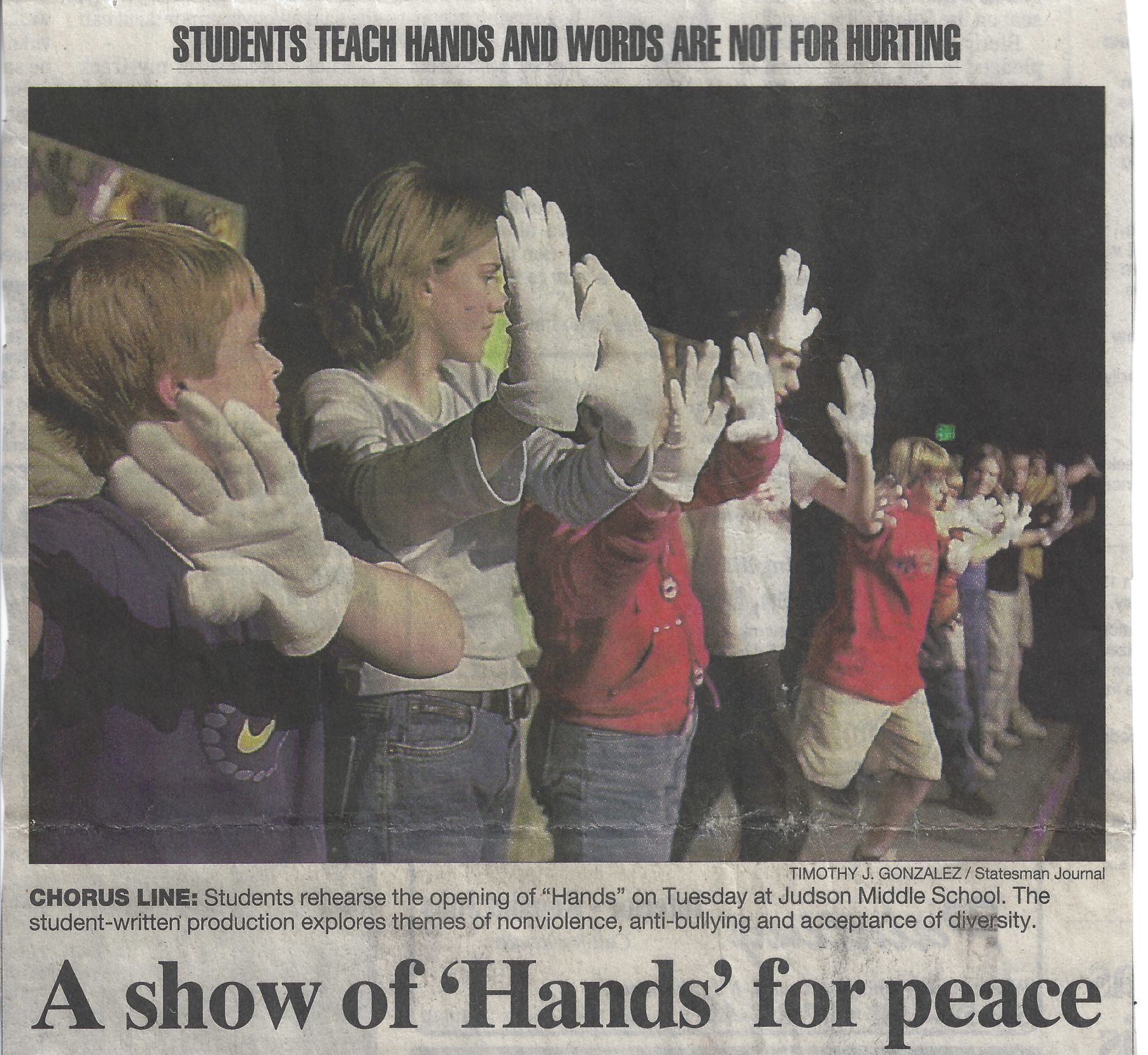 2008 Crystal Apple Award
♥ The Crystal Apple Awards are an annual celebration that seeks to recognize public school educators who have made a positive impact on the lives of their students.
♥ Salem-Keizer Education Foundation, along with Salem-Keizer Public Schools and the Salem and Keizer Chambers of Commerce, presents the awards each year to deserving education professionals who go the extra mile in providing safe and positive learning opportunities for our students.
♥ Eileen Taylor of Judson Middle School was awarded the Crystal Apple Award in 2008. Out of 62 nominations in the Salem-Keizer Public School's District, there were 12 recipients of the distinguished 2008 Crystal Apple Award.