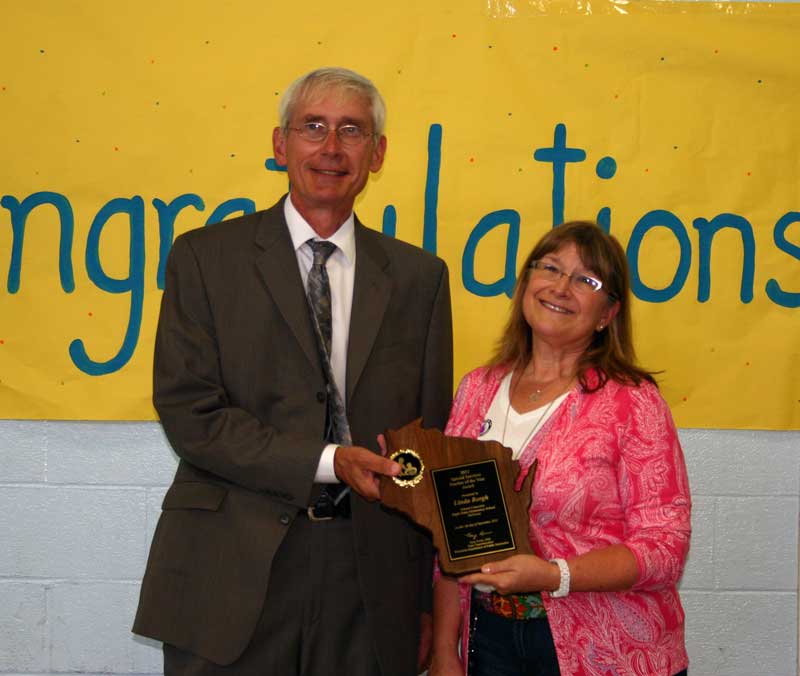 ♥ Eagle Point Elementary began a partnership in 2004.
♥ Counselor Linda Bergh, was awarded Wisconsin's Special Services Teacher of the Year for the 2012-13 school year for her work with the Hands & Words Are Not For Hurting Project®.
♥ The news article above provides information about Linda Bergh's outstanding achievements and her use and support of the Purple Hands Pledge™ in her school.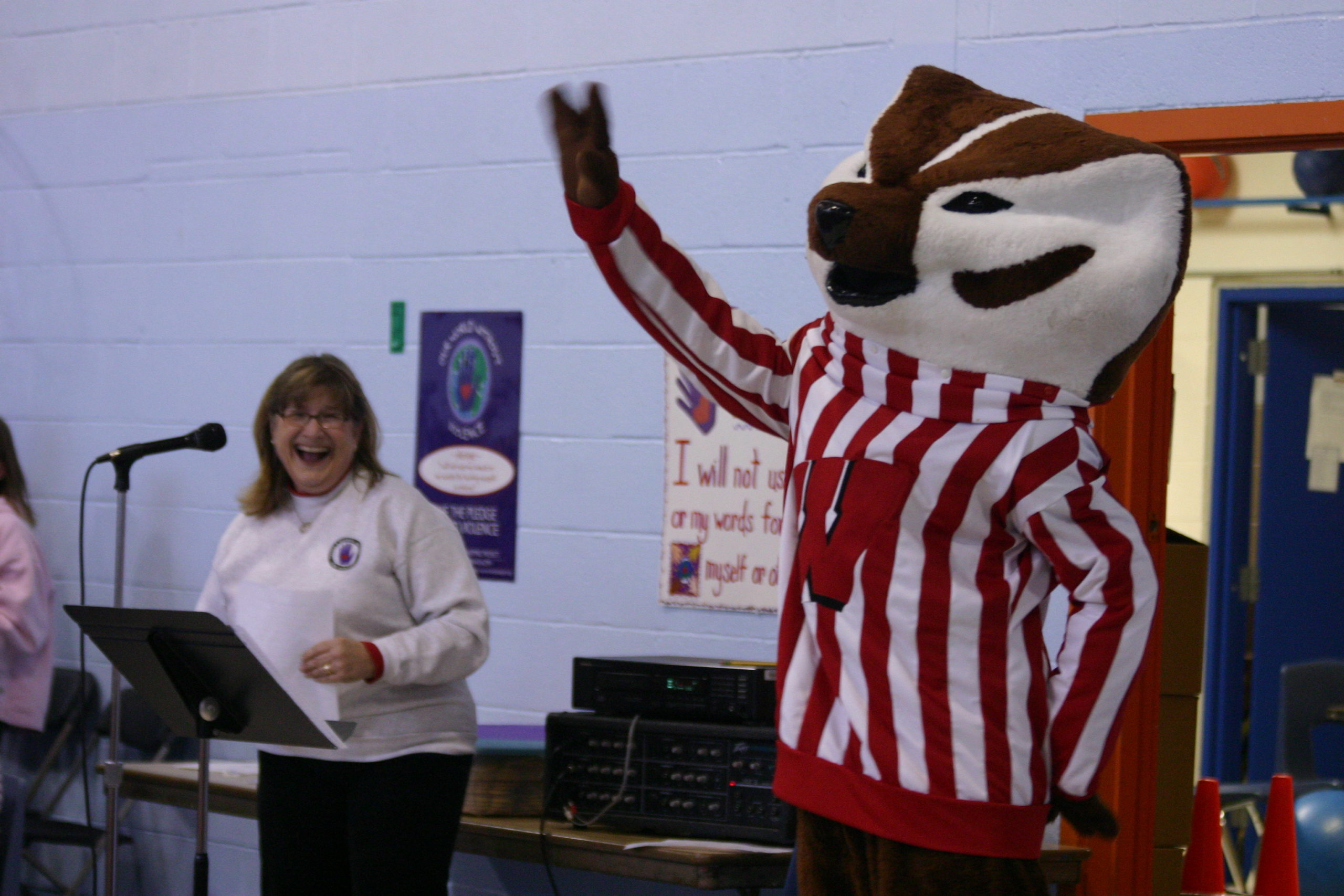 A Message from Linda Bergh, Counselor
"This is our third year doing the Purple Hands Pledge™ and I must tell you, it is such a wonderful program for our students, their families, and our community!"
♥ I start the year off by doing guidance lessons for all students, talking about violence–the various forms of violence that we experience, observe or participate in.
♥ We discuss and write about how the Purple Hands Pledge™ can change our school, home life, neighborhood (community), and even the world, for the better.
♥ We trace and cut out our hands, have family and community members do that as well, and we display them in the hallway and in classrooms.
♥ Our Purple Hands Pledge™ Assembly kicks off our efforts.
♥ We also say the Pledge every morning after the Pledge of Allegiance.
♥ This year, we had our assembly on October 23 to kick off activity for Healthy Choices week.
♥ Making the Pledge to end violence is a healthy choice for all of us!
♥ Bucky Badger, our University of Wisconsin mascot, beloved to everyone in the state, came to our assembly and took the Pledge with us.
"Having this common framework to talk with our students about their behavior has been very effective in correcting and reducing hurtful behavior in school."
— Linda Bergh
A message to the Hands & Words Are Not For Hurting Project® from Linda Bergh, Counselor
"I appreciate all your support and help as I help to spread the message to end violence and abuse. One day I'd love to brainstorm some ideas with you how we can spread the Purple Hands Pledge™ further and grow your program so that every child and family will benefit from this wonderful initiative" — Linda Bergh