Home
The Purple Hands Pledge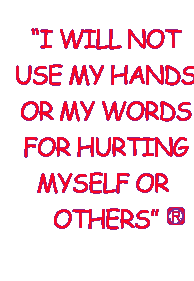 23rd Annual National HANDS & WORDS ARE NOT FOR HURTING Week
October 18-24, 2020

End Abuse and Violence in our homes, schools, and communities around the world.
Mission Statement:
To educate each person in every community about their moral and legal right to live free of abuse and violence.
The Hands & Words Are Not For Hurting Project ® is an
effective
tool and a key piece in the puzzle of abuse and violence prevention education.