"Power of One" – Training Film
It is with heartfelt gratitude to the Boys & Girls Club members along with South Salem High School students, the Hands & Words Are Not For Hurting Project® developed the "Power of One" Training Film. This ten-minute film is intended for middle and high school students and adult audiences. "The Power of One" is used by schools and professional groups across the nation. It was produced to inspire people of all ages to take the Purple Hands Pledge™ to heart and apply it in their daily lives.
This film features unscripted testimonials from students who were impacted by the Purple Hands Pledge™. The "Power of One" training film went from Salem, Oregon to Harvard University's National Symposium: Children at Risk. All of the students who participated in the making of the "Power of One" received an official certificate from Kimberly M. Thompson, Director, Harvard School of Public Health, in recognition of their national activism.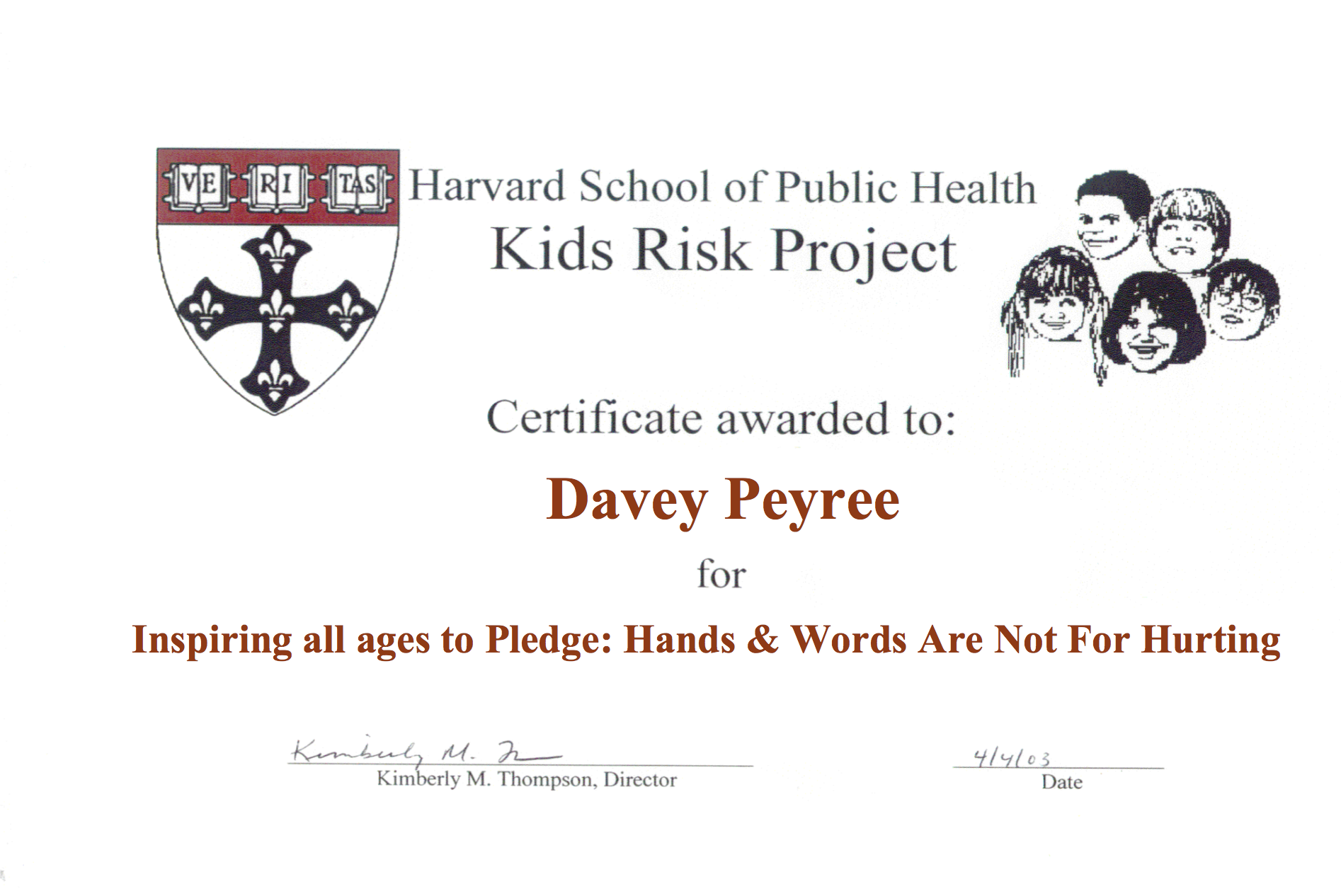 Harvard Certificates were Awarded to the following students for their National Activism:
♥     Aaron Jones
♥     Andrew Warren
♥     Calvin Hughes
♥     Craig Jordan
♥     Hallee Schwab
♥     Jennifer Kay
♥     Jessica Hasson
♥     Juan Perez
♥     Katelin Jordan
♥     Marquisha Sims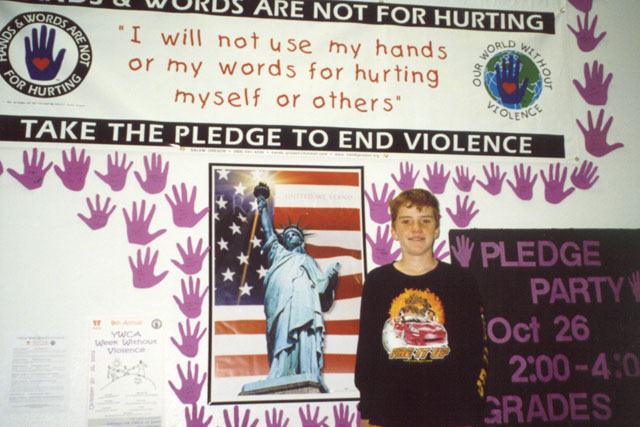 "It is with tremendous pride that I took our student's voices and faces from South Salem High School and the Boys & Girls Club on film to Harvard where I presented at a National Symposium: Children At Risk. Not in this order, but from Harvard University to the Navajo Nation and many other native tribes, Army soldiers and their families on US bases in Germany, Navy families in Japan, stateside US military bases, schools, agencies & organizations across the nation." – Ann S. Kelly, Founder/Director