Festivals of Faith — Nebraska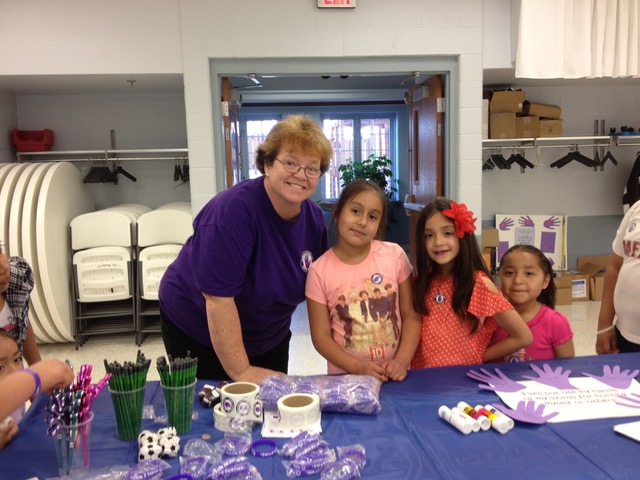 Vikki Deuel teaches kids the Purple Hands Pledge™
♥ Across the plains of Nebraska for 42,000 square miles from Grand Island to the Colorado, Wyoming, and South Dakota Border stretches the Diocese of Grand Island.
♥ This Catholic Diocese is truly a cross-section of age, race, and economic background, yet, beginning in 2011, they concentrated on becoming united in their approach to anti-bullying.
♥ Over a time span of several years, trainings and workshops for Parish teachers and leaders were conducted to raise awareness of the social, emotional, and physical pain caused by bullying and what a difference the Purple Hands Pledge™ could make in reinforcing Hands and Words Are Not For Hurting!
♥ Purple Hands Pledges, Purple Hands posters, banners, and decals could be seen decorating the church and school bulletin boards, and parish offices. The Hands decal was even seen on the door into the office of the Bishop of the Diocese.
♥ From the Bishop to diocese staff, to priests, to CCD teachers, and parochial school teachers, the Hands & Words Are Not For Hurting Project® and the Purple Hands Pledge™ were embraced and endorsed.
♥ "We repeatedly said that when it came to Matthew 7:12 and the "Golden Rule" these people of faith didn't just talk the talk, they most certainly walked the walk." — Vikki Deuel, Principal & Mary Ann Richards, Counselor–Walnut Middle School Grand Island, NE