Purple Hands Pledge™ Assemblies!
From Oregon → California → Nevada → Nebraska → Wisconsin → Mexico → Cambodia & More!
We encourage you to invite your local, state & national public officials, first responders, and celebrities to your Purple Hands Pledge™ Assembly.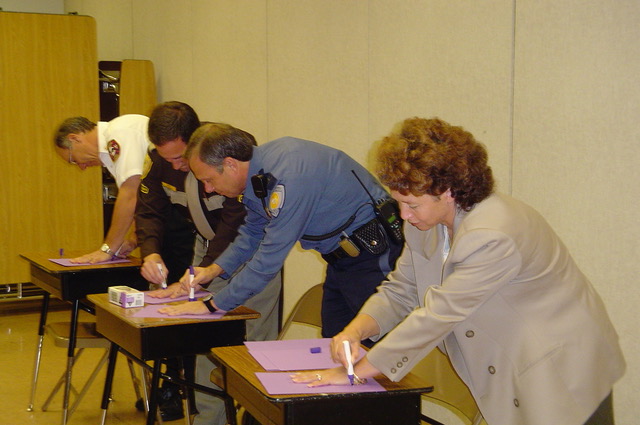 Fire Chief, Police Chief, Yamhill County Sheriff Crabtree, and
McMinnville Oregon Public Schools Superintendent, Maryalice Russell,
all take the Purple Hands Pledge™.
See More Public Officials who have taken the Purple Hands Pledge™ Here